Mrs British Virgin Islands Curve' 2022
Kimberly Richards
Meet Mrs. British Virgin Islands Curve'
Kimberly Richards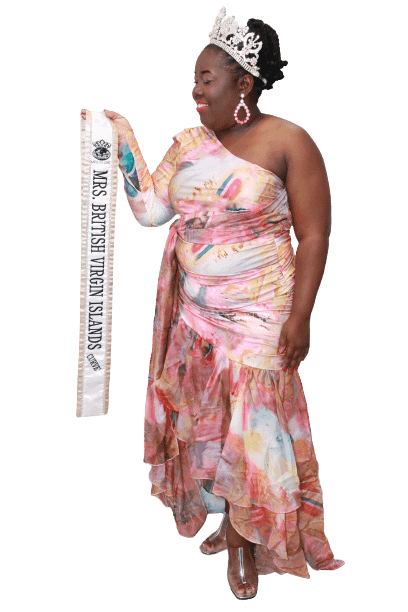 Platform: Coping as a Single Mother
I am Kimberly Richards-Simmons, a proud Virgin Islander. I am thankful for my journey and all the barriers I thought were impenetrable. I am wiser, stronger, and an influential mother to Kmoyah age 18, Kymoi age 16, and Klah age 10 going on 25 years old.
Becoming a mother at twenty years old has taught me many life lessons. My focus shifted from myself to creating a better and greater life for my legacy.
Because of my experience and journey thus far, I chose the platform of coping as a Single Parent and to create a safe zone for other single mothers through the WINBVI Organization. I desire to use my experience and encourage single mothers to break barriers and achieve their goals. Obstacles and challenges will be there but knowing how to handle them is what makes the difference. Purposely choosing to be mindful, maintaining a healthy body, and being spiritually centered; all three working in harmony give me the understanding that I am part of something much bigger. I will utilize this ambassadorial platform, Whole heartedly, I will support women in the community who are struggling to parent.
Together by the Grace of God and with WINBVI will do so one woman at a time.
Follow Mrs. British Virgin Islands Curve':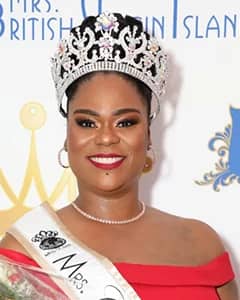 Mrs British Virgin Islands Curvé 2021 Sophia Rubaine
Are You The Next Mrs. British Virgin Islands Curve'?
Turn your dream into reality.